In the recently concluded PubCon Las Vegas 2011, the premier social media expo, Google engineer Matt Cutts recognized 3 areas online marketers like you should focus on this 2012. Cutts called it

SoLoMo: Social, Local and Mobile.

This umbrella term encompass a number of effective internet marketing trends that may propel your business this year and beyond.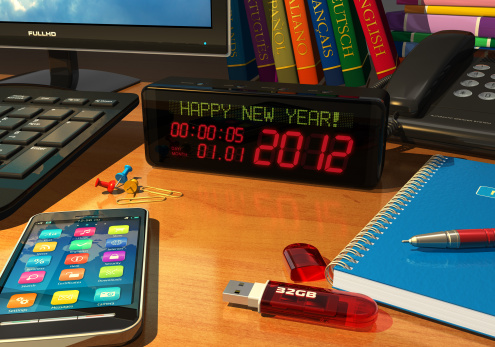 1. Facebook shouldn't be ignored, period.
Separate your company fan page your personal profile. A fan page allows for better customization and a professional-looking page could also be one your company's selling points.

So build a great-looking landing page and get people to Like you.

Use social media to interact with your customers and prospects on a more in-depth level.
Post your blog articles, links and updates so you can be certain you're providing the products and services.
Add social media buttons on the homepage of your business website.
Try Facebook ads.
2. Leverage on the power of  Local Search.
In this age where just about every business has a website, location-based apps and technologies enable you to more effectively target potential customers.

Get more relevant, location-based keywords on your web content.

Get listed on local web directories and local reviews websites.

If you're going for PPC, make sure your keywords include the location or market you specialize in.
3. Are you on the right online review sites?
When going for a new service or product, people go online and read trusted reviews from your past clients or customers. If they can't find any reviews about your product or company, hey simply search for a business that have more great reviews. In short, they go to your competitor.
So get to know the sites where your customers might be talking about you.

Are your customers giving great reviews on your product/service? Why not?

Make your customers happy and they are sure to return the favor.
4. Reach out to mobile consumers.
Amazon's Kindle Fire now has a web browser and the iPad 3 will be here this year. With more tablets and smart phones entering the marketplace, this wonderful technology allows your customers to order and pay for your products or services via their phones or tablet devices.
Get more immediate response to promos, special offers and exclusives by sending them directly to your existing customers via text.

Make sure to have a mobile version of your business website or that your current one scales properly and can be accessed through the small screens of smart phones and tablets.

QR codes on your marketing materials can also lead your mobile-obsessed consumers easily to your website.
5. Streamline tasks with the use of apps.
2011 has been an app-crazy year and this year will be no different. Business are now turning to apps to help us run their businesses on the go and to streamline their day-to-day tasks.

There are apps to keep track of purchase history and create expense reports, invoices, access customer data and manage balances while away from their computer.

Payment processing apps also allow business owners to accept payments on the go.
6. From Local to Global Access
In simpler language, cloud computing allows you to store and access your files and media content through the Internet especially if you are away from your office computer or home desktop.

Common email hosts include Gmail and Yahoo Mail while a popular file hosting site is Dropbox. Cloud computing alternatives have the benefits of being budget-friendly, accessibility and scalability. Most hosts are free of charge while some makes you pay only for the size and features that you need.
7. Build your list.
On your business website, offer information of value to visitors in exchange for their email or contact information.What that enticement is will depend on your industry and your market, so make sure your website design appeals enough to people to stay and browse.

This list should then be segmented-by geography, gender, interests-or whatever is important to your business so that you can send targeted messages to the right people at the right time.
8. Go Virtual.
If your company regularly conducts seminars, trainings and presentations, why not cut down on travel costs while increasing the number of your audience?

With webinars, you can effectively interact with audiences from different locations to present your products or services or educate them about it.
9. Make some noise with video.
Just like a great commercial, video marketing helps you to  effectively communicate the benefits of your product or service to audiences that were otherwise hard to reach using traditional marketing methods. So definitely give this one try this year.

For more marketing advice, Like us on Facebook and follow thedesignpeople on Twitter.
Posted on January 3, 2012 by Eve
{ Comments }