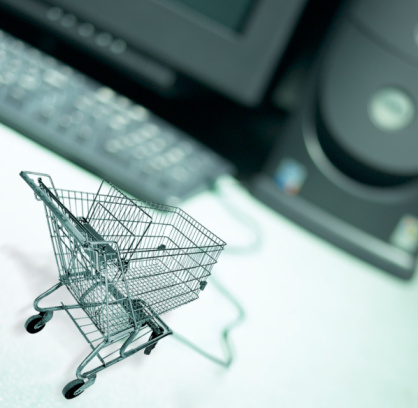 Before hiring someone to design your business website, there are several factors you need to take into consideration. Coming up with a beautiful website that is both functional and efficient requires good communication between you as the client and your web designer.
If you are ready to hire a designer to do your website, consider both aesthetics and functionality before signing that contract. These questions will help you determine if you are on the right track:
Qualifications and skills? – Before you hire somebody, know what it is you want from your business website. Will it be a basic website or do you want it to be a fully functional online store? These days, web developers are hired for the more complex websites that require programming and other technical features. Developers usually have more technical skills such as PHP, MySQL, CGI and Ruby on Rails. Designers generally are more on the artistic side, with graphic skills, strong HTML, CSS and Javascript knowledge. Ask to see a portfolio of their work. By knowing what they are capable of from the get go, you will be managing expectations on both ends.
Timelines and procedure? – Before you sign the contract, ask how long it will take to complete the website. Generally, the faster you need it, the more you pay. It is also crucial that you agree on a work process to eliminate errors that may arise from miscommunications. Ask that you be updated on a regular basis to ensure you are both on the same page. Be clear and stay focused on what you want. This way, the faster your website will be completed.
Support and after-support? – Find out in writing what exactly you are getting for the quoted package fee. Most web designers charge based on estimated working time in hours. Understand all the components of the work that will go in to the website. Make sure this includes some support for any unforeseen problems that might arise. The last thing you want is to get charged outside your budget for something you didn't anticipate or failed to communicate at the start.
Once you are completely satisfied with the look of your small business website, properly maintaining it is crucial to help make it work even harder for you. Here are some tips that will help you get the most out of your website:
Be Clear – Make sure that your homepage offers a clear image of your company. In a nutshell, you should be able to communicate who you are, what you are selling and how to go about making a purchase.
Keep it Simple – Choose a simple and catchy domain name that potential customers can easily type. Avoid anything longer than 10 characters for easy recall.
Show Them What You Got – Showcase your product or service so that it is clearly visible in your homepage. You only have a few seconds to engage your potential customer online, so you want to entice him by including photos or videos that will generate further interest in what you are selling.
Efficiency is Key – Avoid overloading your site with graphics that slow down your site's loading time. Most people are impatient when it comes to browsing the Internet and slow loading sites could make you miss out on valuable conversions.
Use Bullets – Keep your site neat and organized. If you are selling a specialized product or service that not everybody understands, use sub-heads and bullets to highlight its features. Most people don't have time to read lengthy descriptions and simply skim through it to find the information they are looking for.
Spread the Word – Include customer testimonials wherever possible. People are generally more trusting of what other people have to say about your product than simply taking your word for it.
Engage your Customer – Add a call to action in your website to encourage interested customers to make the next step. If you want them to contact you for more info, make your contact numbers and email address a permanent fixture in your website so that you are accessible at all times.
Improve your Ranking – Try ranking as high as possible on Google, Yahoo and Bing through your company name and not just by key words. Make it a habit to type in your company name and the names of key company managers to improve your search results.
Take Advantage of other Tools – Free local business listings offered by Google, Yahoo and Bing are increasingly used on the web to find local businesses since they offer an easy and cost-free way to potentially put your name in front of locals when they're searching online.
For more information on how to get the best small business website, contact 800.850.7707 or sign-up for a Free Consultation.
Posted on January 3, 2011 by Eve
{ Comments }